By donating $2.00 for every product purchased on the Memorial Bracelets web site, over $380,000 has been donated to a variety of non-profit organizations including:
Welcoming our Injured Service Members Home The Yellow Ribbon Fund was created in early 2005 to assist our injured service members and their families while they recuperate at the Walter Reed Army Medical Center and the National Naval Medical Center. Their mission began when the father of an injured Marine introduced two of their volunteers to staff at Walter Reed and Bethesda Naval and they told them what needs were not met by other donors.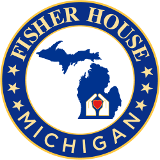 Fisher Houses allow the families to remain by the side of their loved ones during the toughest of battles — the battle for continued health after service. Together, the Ann Arbor and Detroit Fisher Houses will provide 11,680 nights of free lodging annually, saving Veterans and their families over $1.5 million in out-of-pocket costs.
The Semper Fi & America's Fund is one of America's highest rated charities. They provide urgently needed resources and lifetime support for combat wounded, critically ill, and catastrophically injured service members of the U.S. Armed Forces and their families.
The Children of Fallen Soldiers Relief Fund helps support surviving U.S. Military children and spouses who have either lost a loved one as a result of the Afghanistan or Iraq wars or have a disabled parent or spouse who was injured during a deployment to either war by providing them with College Grants.
The Freedom Alliance Scholarship Fund honors the bravery and dedication of Americans in our armed forces who have sacrificed life or limb by providing educational scholarships to their dependent children. The Freedom Alliance has awarded over $250,000 in scholarship aid to hundreds of deserving students who have had a parent sacrifice for this nation.
There are still lives to be saved The Twin Towers Orphan Fund is a charitable trust fund designed to benefit those children who were orphaned (lost one or both parents) in the national disasters of Sept. 11, 2001. These are the children of those who lost their lives in the explosions and collapses of the several buildings in the World Trade Center, at the Pentagon and among the passengers and crews aboard the four hijacked airliners. The purpose of the fund is to provide for long-term education, health care, and other primary assistance to children currently under the age of 21 (or enrolled in accredited institutions of higher learning) orphaned in the terrorist-caused disasters of September 11, 2001.
Prisoner of War and Missing In Action The Families of POW's and MIA's sole purpose is to obtain the release of all prisoners, the fullest possible accounting for the missing and repatriation of all recoverable remains of those who died serving our nation during the Vietnam War.
Rolling Thunder ®, Inc. is committed to helping American veterans from all wars, but their major function is to publicize POW-MIA issues: To educate the public that many American prisoners of war were left behind after all previous wars and to help correct the past and to protect future veterans from being left behind should they become prisoners of war-missing in action.
Vietnam Veterans of America Logo Vietnam Veterans of America (VVA) was founded in 1978. In 1986 the organization received it's congressional charter and it remains the only congressionally chartered veterans service organization devoted exclusively to improving the lives of those who served in uniform during this nation's longest and most divisive war.
Disabled American Veterans With more than 1.4 million members, Disabled American Veterans is an organization of disabled veterans who are focused on building better lives for disabled veterans and their families. The organization accomplishes this goal by providing free assistance to veterans in obtaining benefits and services earned through their military service. It is fully funded through its membership dues and public contributions. It is not a government agency and receives no government funds.
The Patriot Guard Riders are a diverse amalgamation of motorcycle riders from across the nation that have an unwavering respect for those who risk their very lives for America's freedom and security. Their main mission is to attend the funeral services of fallen American heroes as invited guests of the family. Each mission they undertake is designed to show sincere respect for our fallen heroes, their families, and their communities, and shield the mourning family and their friends from interruptions created by any protestor or group of protestors through strictly legal and non-violent means.
The Special Operations Warrior Foundation provides full scholarship grants and educational and family counseling to the surviving children of special operations personnel who die in operational or training missions and immediate financial assistance to severely wounded special operations personnel and their families.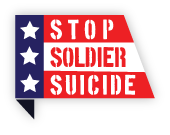 Everyday 22+ Veterans and 1 Active Duty Soldier take their own lives. Stop Soldier Suicide are Veterans and Active Duty Service members dedicated to preventing active duty and Veteran suicide. They hope to realize a day when Soldiers and Veterans who are considering suicide can openly and without shame ask for and receive the help and support they need.
American Gold Star Mothers, Inc is an organization of mothers who have lost a son or daughter in the service of our country. They are a Veterans Service Organization, established in 1928 and chartered by the United States Congress in 1984. American Gold Star Mothers continue to honor our sons and daughters through service — service to veterans and patriotic events.